Read Working Dogs Beware, Part I
Here in Mancos, a small, rural community in southwestern Colorado, dogs of mixed and mysterious breeds rule.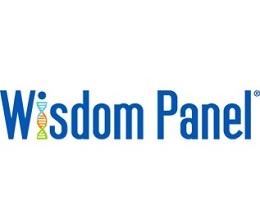 There are scores of rescued dogs, dogs from the Ute Mountain Ute or Southern Ute reservations, and ranch dogs whose owners may or may not know their dog's lineage.
Our new addition, Monty, came from a May ranch litter. The puppies all looked like their mother, a border collie. My friend thought the father had some Catahoula Cur breeding, but wasn't sure.
At a routine puppy visit, the vet mentioned that herding dogs may not tolerate several common drugs
because of a genetic mutation. Indeed, they can suffer seizures and die because of it. The MDR1 (multi-drug resistance test) offered as part of the DNA screening by Wisdom Panel would answer the question of Monty's vulnerability when exposed to drugs like Acepromazine and Ivermectin.
I received the Wisdom Panel kit, entered his kit information online, swabbed the inside of his cheek, and popped it back in the mail. A few days later, I got an email letting me know the kit was received and lab work had begun. It was soon followed by email linking Monty's results.
Surprise!
Monty had no Catahoula lineage, but he did have several other breeds in his makeup: mostly Border Collie, an eighth Australian Cattle Dog, and an eighth Shetland Sheepdog. They are all possible carriers of MDR1 mutation. So what about his vulnerability?
Hooray! The young boy tested negative.
My mom, one of the biggest dog lovers on the planet, got intrigued and mailed away to discover the lineage of her rescued dog, Barney. She and Barney do agility training and therapy work in and around Brunswick, Maine. Barney came from a shelter in Massachusetts. He is an awesome and healthy dog with a big personality.
Awesome and healthy dogs, in my view, are often as far from pure bred as you can imagine. Sure enough, little Barney was part ChowChow, Miniature Pinscher, Yorkshire Terrier, and Shih Tzu.
Congratulations to Katherine in California. She won our Wisdom Panel giveaway.