Read Working Dogs Beware, Part I
Here in Mancos, a small, rural community in southwestern Colorado, dogs of mixed and mysterious breeds rule.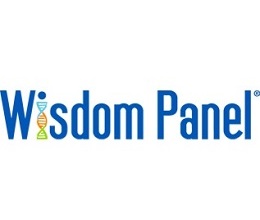 There are scores of rescued dogs, dogs from the Ute Mountain Ute or Southern Ute reservations, and ranch dogs whose owners may or may not know their dog's lineage.
Our new addition, Monty, came from a May ranch litter. The puppies all looked like their mother, a border collie. My friend thought the father had some Catahoula Cur breeding, but wasn't sure.
At a routine puppy visit, the vet mentioned that herding dogs may not tolerate several common drugs
because of a genetic mutation. Indeed, they can suffer seizures and die because of it. The MDR1 (multi-drug resistance test) offered as part of the DNA screening by Wisdom Panel would answer the question of Monty's vulnerability when exposed to drugs like Acepromazine and Ivermectin.
I received the Wisdom Panel kit, entered his kit information online, swabbed the inside of his cheek, and popped it back in the mail. A few days later, I got an email letting me know the kit was received and lab work had begun. It was soon followed by email linking Monty's results.
Surprise!
Monty had no Catahoula lineage, but he did have several other breeds in his makeup: mostly Border Collie, an eighth Australian Cattle Dog, and an eighth Shetland Sheepdog. They are all possible carriers of MDR1 mutation. So what about his vulnerability?
Hooray! The young boy tested negative.
My mom, one of the biggest dog lovers on the planet, got intrigued and mailed away to discover the lineage of her rescued dog, Barney. She and Barney do agility training and therapy work in and around Brunswick, Maine. Barney came from a shelter in Massachusetts. He is an awesome and healthy dog with a big personality.
Awesome and healthy dogs, in my view, are often as far from pure bred as you can imagine. Sure enough, little Barney was part ChowChow, Miniature Pinscher, Yorkshire Terrier, and Shih Tzu.
Congratulations to Katherine in California. She won our Wisdom Panel giveaway.
When I brought skinny Peeko home from a Utah shelter, I knew only a few bits about her past:
— she was about a year old
— as a stray, she had broken her right elbow and it had healed badly.
Two years later, I know more:
— her bum leg is not an issue
— she's a heckuva cow dog and a great ride-along dog
— she's got the pedigree to prove it.
Wisdom Panel, a DNA testing division of Mars Veterinary, helped me determine just what genetic background lay behind this perky, athletic dog and her sad start in life.
Here's what happens when you order a Wisdom Panel kit:
— you receive a small package via US mail containing two swabs sticks and a paid return shipping package.
— you activate your online account (takes about 60 seconds).
— you swab the inside of your dog's cheek with the sticks, let them dry, send them back to Wisdom Panel (takes about five minutes)
— in a short while (five days to two weeks), you get results!
In Peeko's case, Wisdom Panel helped me confirm just why she was so instinctively good around cows and why she had that hard-to-define, mixed breed look.
Peeko is a blend of Australian Shepherd, Border Collie, and Australian Cattle Dog and has lesser genetic input from several other herding and companion breeds. The fun and revealing DNA discovery: her 13 percent American Staffordshire Terrier. It explains her facial structure (short and smiley) and her sometimes aggressive, sometimes territorial temperament.
While perusing her Wisdom Panel results, I learned about another important feature: the Multi Drug Resistance 1 test.
Many dogs with herding lineage (border collies, Aussies) have a genetic mutation that limits their ability to process certain common veterinary drugs (like the tranquilizer Acepromazin and the wormer Ivermectin). Dogs testing positive for MDR1 may seizure, lapse into a coma, and die when exposed to these drugs. Even eating manure of horses just wormed with Ivermectin has been shown to seriously harm these dogs, according to this site.
Thankfully, Wisdom Panel results told me, Peeko does not have the MDR1 mutation.
But what about the new puppy, Monty? He of border collie x unknown, and free-to-a-good-home lineage?
Cheeks swabbed and package sent. Stay tuned.
Do you have a dog with possible MRD1 sensitivity? Curious about your rescue mutt's breeding? Enter to win a free Wisdom Panel screening by clicking here.